We can all be athletes. Anyone who dedicates part of their day to one particular exercise can join the club. Just see the definition:

athlete n. A person possessing the natural or acquired traits, such as strength, agility, and endurance, that are necessary for physical exercise or sports, especially those performed in competitive contexts.

We are all born with a set of natural traits, and I know it does take alot of practice to acquire the extra ones we might not naturally have. But if we can acquire those extra skills, and then make the most of what we are gifted with, surely we are in with a chance of stepping in to the 'athlete' category? Of course there will always be someone who is faster, stronger, smaller or taller than us, but as the saying goes: it's what you do with it that counts. And we all have something.

One of the main differences between everyday athletes and those who made the London teams is that Olympic athletes possess both (extraordinary) natural and acquired traits. And the trait of strength is not just of the body, but also the mind. The look of pure concentration and control across Jessica Ennis's face during the heptathlon was the result of a steadfast, focused yet relaxed mind.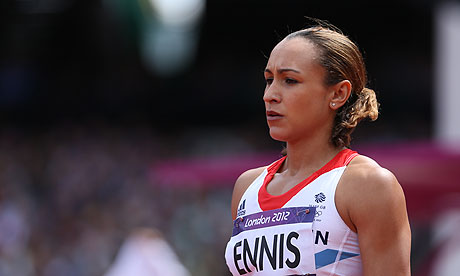 It was a great reminder to me that the aspects of concentration and relaxation whilst competing can make or break an event. Athletes train their minds and their bodies, and you know what I'm going to say next… just like yogis!

There are plenty of Olympic athletes who do yoga, and a recent piece on the Well and Good NYC website highlighted just a few US athletes who use yoga to prepare and recover from their sporting achievements.

Yoga's main benefits are to train the mind and body to work together – to build the connection that so often is missing. How many times have you you heard, 'My head wasn't in it today' after a not-so-good run, or a disjointed yoga class?




A 'Yoga for Runners' class starts here on Oahu next Monday, which I will be teaching. The focus will be on developing a mind & body connection, building strength but also relaxation techniques. I might call the class 'Yoga for Athletes', but I'm hoping most runners already know they are…